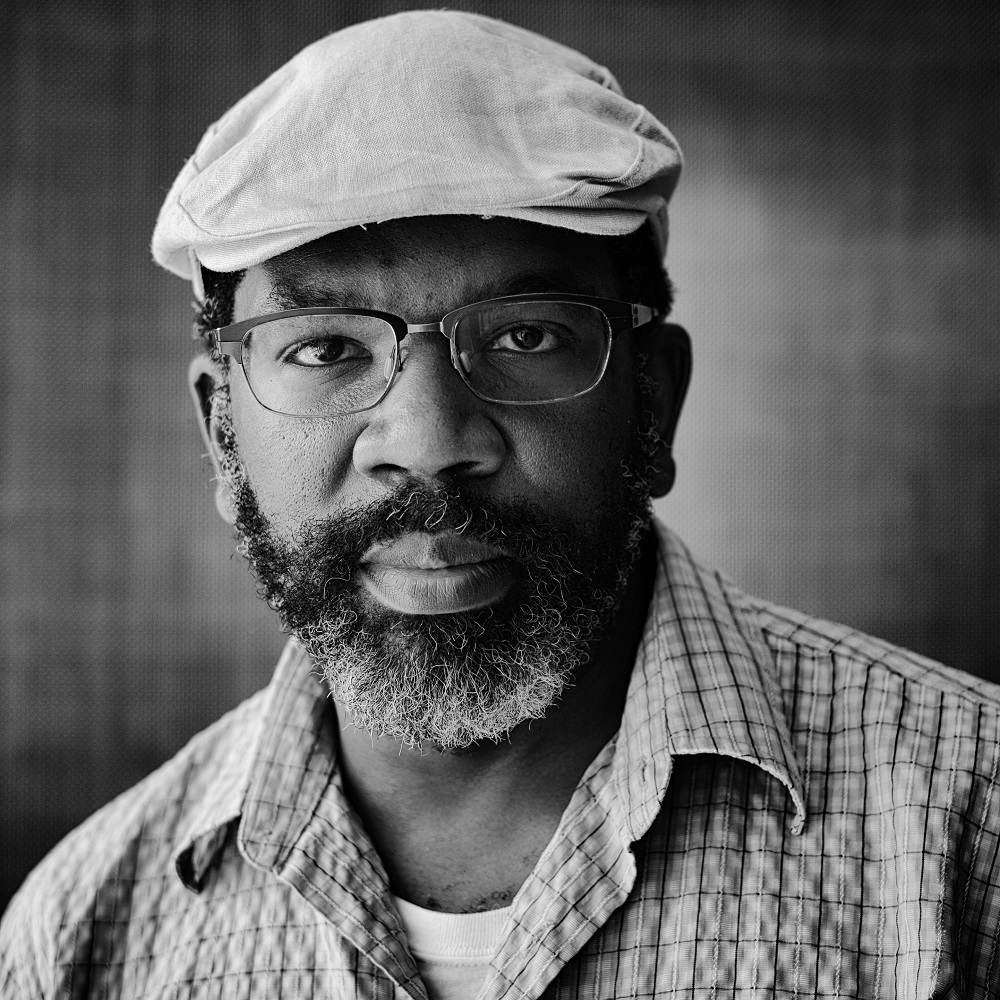 Paul Rucker is a multimedia visual artist, composer, and musician. His practice often integrates live performance, original musical compositions, and visual art installation. For nearly two decades, Rucker has used his own brand of art making as a social practice, which illuminates the legacy of enslavement in America and its relationship to the current socio-political moment.
Rucker has received numerous grants, awards and residencies for visual art and music. He is a 2012 Creative Capital Grantee in visual art as well as Three MAP (Multi-Arts Production) Fund Grants for performance. In 2015 he received a prestigious Joan Mitchell Painters & Sculptors Grant as well as the Mary Sawyer Baker Award. In 2016 Paul received the Rauschenberg Artist as Activist fellowship and the Smithsonian Artist Research Fellowship, for which he is the first artist in residence at the new National Museum of African American Culture.
Residencies include MacDowell Colony, Blue Mountain Center, Ucross Foundation, Art OMI, Banff Centre, Pilchuck Glass School, Rauschenberg Residency, Joan Mitchell Residency, Loghave, Montalvo, Hermitage, Hemera Artist Retreat, Air Serembe, Creative Alliance and the Rockefeller Foundation Study Center in Bellagio, Italy. He will be a Master Teacher at the Atlantic Center for the Arts in 2021. In 2013-2015, he was the Robert W. Deutsch Foundation Artist in Residence and Research Fellow at the Maryland Institute College of Art. He was awarded a 2017 John Simon Guggenheim Fellowship, a 2018 TED Fellowship, a 2020 TED Senior Fellowship and the 2018 Arts Innovator Award from the Dale and Leslie Chihuly Foundation and Artist Trust. His most recent award is a 2020 Art for Justice Fund Fellowship.
Rucker is an iCubed Arts Research Fellow and Assistant Professor at Virginia Commonwealth University in Richmond, Virginia and Curator for Creative Collaboration for VCUarts.